We tend to think that "putting ourselves first" is a bad thing.
By way of example, I've coached many high-level executives who seem extremely confident, are at the top of their game . . . but who put their own needs last in order to get there.
The problem is, forgetting to prioritize ourselves always leads to an eventual breakdown: of our health, of our work, of our relationships. That's why a HUGE part of my work is teaching people how to avoid that.
Essentially, it's about loving yourself
healthy

.
Not feeding yourself insane doses of sugar.
Not saying "yes" to everything, running yourself ragged and depriving yourself of sleep.
Telling perfection to buzz off.
Respecting yourself and your body enough to make a change, from the inside out.
And yes, it starts in your mind long before it starts on the scale.

Feed your mind, and the rest will follow.
And once your mindset is right, we get your gut right.
I often say, "You have no idea how badly you feel until you feel good." And what I mean by that is this: Once you get your digestive system working properly and your hormones balanced, you'll discover that you not only have more energy and motivation, but a brighter outlook, too. All of which allow you to make nutrition choices that will make you feel good GREAT. The best part? Once you know what really feeling great really feels like, you'll never (ever) want to go back.
My work is all about consistency over perfectionism.
It's about discovering how you feel when you nourish yourself in the right way. It's about finally listening to and trusting what your body is telling you. And it's about actually enjoying what you're eating because you've transformed the way you think about food. And frankly? It's downright magical.
So if you're ready to call bullshit on "Good Enough" . . .
If you're ready to call bullshit on the idea that your life has to be perfect before you start . . .
If you're ready to truly begin living your best life possible . . .
Virtual Nutrition Coaching
INCLUDES:
1:1 Initial Consultation +  Twice Monthly 30-min. Coaching Calls

You LONG to find freedom and flow with food.
You've tried figuring things out on your own, but haven't been able to sustain the results or experience the motivation, energy, or vigor for life  you crave…
Despite being self-motivated, you need PERSONALIZED attention, accountability, and an easy-to-follow, actionable plan
You'll start by completing a detailed questionnaire and health history form. Once that's complete, we'll organize a time to chat face-to-face so I can learn more about who you are, where your health is at, and your goals and challenges. This will allow me to connect the dots and start you on the right path that includes a meal plan, recipes, and guidance around balancing your hormones. I'll also equip you with personalized supplement and lifestyle recommendations to help you address the specific underlying conditions that you're struggling with today.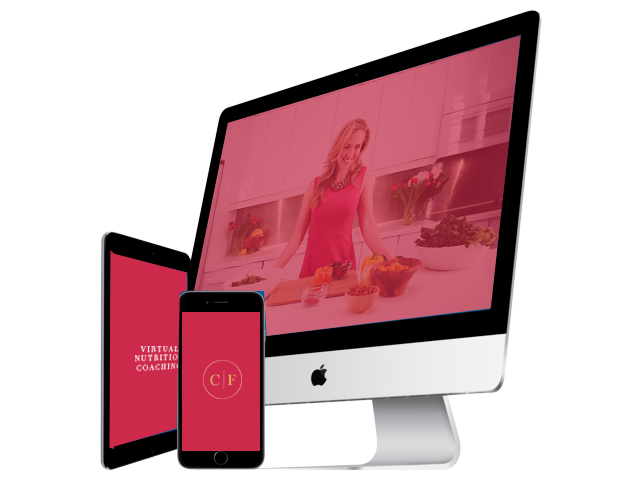 1 hour 1:1 initial consultation (either via Zoom video or Phone)
We will do a thorough health history and go deep with your goals and what has historically held you back in order to set you up for success.
Twice Monthly 1:1 appointments (Zoom video or Phone) that include food journal review and mindset exercises
You will submit a progress report and food journal twice a month to keep you accountable and allow me to tweak your nutrition and lifestyle plan to ensure it's continually aligned with your goals.
Customized lifestyle and supplement recommendations to match your goals
3 Month Program with Ciara Foy
3 Month Program with a Staff Nutritionist
*Payment plans available starting at $375 per month *
Click on the "APPLY NOW" button above to connect with me and chat about what program is best for you!
VIP Empowered:
Nutrition & Life Coaching
This is about total transformation on every level: mind, body, self.
Working from the inside out, we'll uncover how you really feel about your body and the food that you eat. In other words: the beliefs which are keeping you stuck in your life – and we'll spin them 180 degrees!

This is about up-levelling and stepping into a life you LOVE and success in all areas.
And it all starts with shifting how you think so that you start prioritizing yourself each and every day.
No negotiation.

This is my true area of brilliance. It's one on one coaching – in person or via phone or video conferencing. We'll go deep. But we also won't waste any time getting to the heart of what you need to do next.
VIP Coaching is NOT for everyone. Please only apply if you feel ready to FULLY invest in yourself… in every way.
If you are – and you're ready to jump on with both feet – then let's get started!
Included:
Success Coaching
Successful entrepreneur who has grown your business by leaps and bounds?
Flourishing in the corporate world – where no "glass ceiling" can hold you back?
Kick-ass mom determined to be the best damn role model possible for your kids?
If one of these describes you… and you're struggling to give yourself the same care and attention you give everything else in your life… … and if you know you can't continue to put yourself on the back burner because stress, fatigue, and those pesky extra pounds will creep back in – then this program is for you. There's no better time to start prioritizing yourself. In fact, your continued success (in every area of your life) depends on it.
Included:
Nutrition Coaching
Feeling exhausted no matter how much sleep you get?
Suffering from brutal PMS and irregular periods?
Constantly feeling bloated but can't figure out what food is causing it?
Feeling overwhelmed constantly and can't wind down in the evening?
You've been diagnosed with a hormonal problem such as PCOS or a Thyroid disease but have no idea how to manage it nutritionally? 
You searched "Adrenal Fatigue" and feel like "omg that's how I feel"?
Do you feel like you're constantly trying to be "good" around food – and it's affecting your happiness?
It's time to get to the underlying issues for your symptoms by starting with your digestion/gut health and working on hormonal balance.
You CAN get back to feeling like YOU again, only better and without having to go to war with your body to do it!
Included:
Relationship & Life Coaching
Wish you could stop feeling alone and like you never have enough and invite more love and abundance into your life?
Fed up of struggling with low self-esteem and prioritizing everyone else's needs ahead of your own – whether it's your boyfriend, spouse, boss, or kids?
Tired of hiding – and ready to start showing up and being seen for who you really are, as you step up into the life your heart desires?
Exhausted of having to take the lead in your relationship, but afraid it won't move forward if you don't?
What if you could live the life you want in a body you adore – and be loved for who you really are, not who you pretend to be? How would that change… well, everything for you?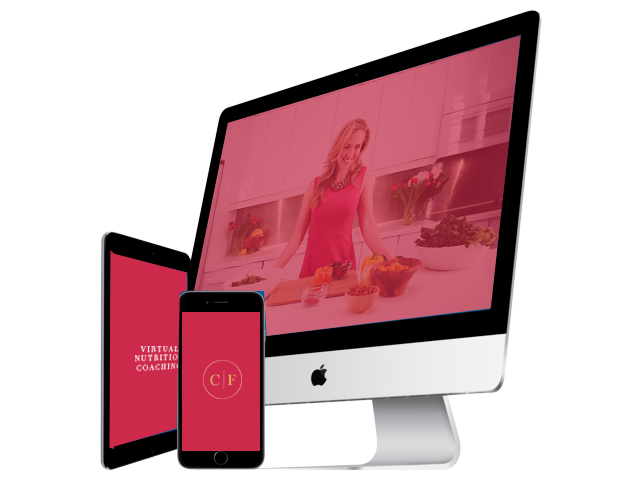 1 hour 1:1 initial consultation (In person, Zoom video or Phone)
We'll review your health in the past and determine what has historically held you back. And we'll decide on your goals for the future as we start to map out what you need to do to experience success in every area of your life.
Weekly 1:1 coaching sessions around your goals, your mindset, and the food that fuels you
Unlimited extra sessions available on request
– no restrictions.
**Comprehensive hormone testing available i.e. DUTCH test*
Analyzing test results and recommendations included in this program only.
*Cost of DUTCH test paid by the client directly to the lab*
Free access to any of my online programs
Click on the "APPLY NOW" button above to connect with me personally on a  complimentary call to discuss if this program is right for you.
Available by application only.